IDKIT-A521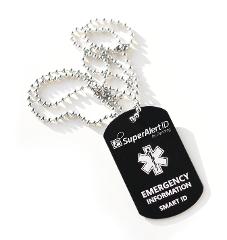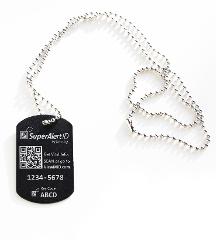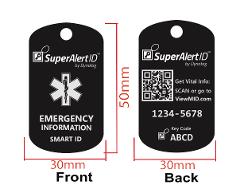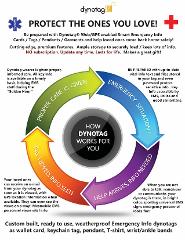 SuperAlert ID Pendant - Black Anodized Aluminum w. Chain and Lifetime DynoIQ™ Service.
A pendant tag displaying your key emergency information.
The tag is anodized aluminum. Chain is stainless steel ballchain. The tag can be continuously worn on your person.
You enter your emergency information into the tag and update as you need. By default, the tag is password protected, which you can adjust to fit your needs.
Various sample information templates are provided to get you going. You can start simple and add more information over time.