IDKIT-060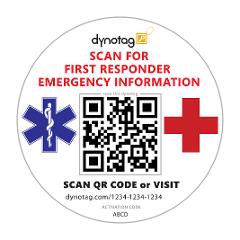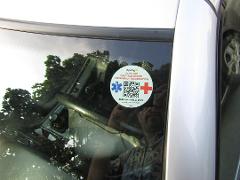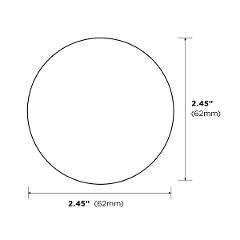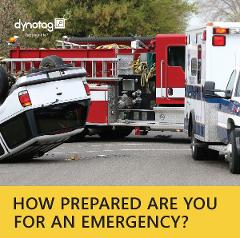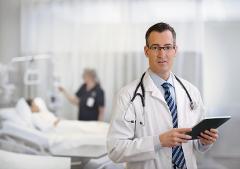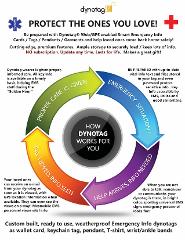 Emergency Contact Information Windshield Cling Decal for Vehicle Safety
Lets First Responders Open a Detailed Emergency Profile on Any Smartphone, Tablet or Computer in Seconds!
SuperAlert® Smart IDs are the quick and secure way to convey your vital, life-saving information.
Like a credit card, each SuperAlert ID has a unique number and key code that gives first responders secure access to your emergency profile.
The system also automatically notifies your emergency contact when your ID is viewed.
Designed with input from EMTs, the Medical ID profile includes:
Who You Are
Vital Medical Conditions
Emergency Contacts
Allergies, Medications and Vaccinations
Doctors and Providers
Insurance Info and More
One ready-to apply cling tag for your windshield.
Special high contrast and tough synthetic cling material engineered for high visibility and easy application.
Designed to be applied from inside the vehicle so it is visible to emergency responders from outside the vehicle.
Special QR code and other information is on the side that clings on the glass.
Identify a corner of the windshield clearly visible from outside (driver or passenger side, below any sun visor tinting).
Please make sure the glass surface is VERY clean and if you wish, spray a little soapy water to aid with positioning and work out bubbles..
Gently peel the tag from its protective backing and apply on the windshield.
For cars, we suggest driver side of the windshield, close to the upper corner, under any tinting - where it does not impede driver's line of sight.
Its large 62 mm diameter and eye-catching design makes this special decal easily visible.
You enter the information into the tag and update as you need. By default, the tag is password protected, which you can adjust to fit your needs. Various sample information templates are provided to get you going. You can start simple and add more information over time.