IDKIT-054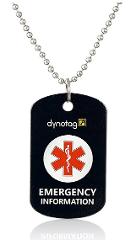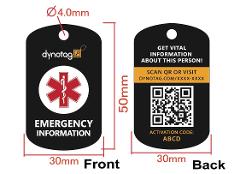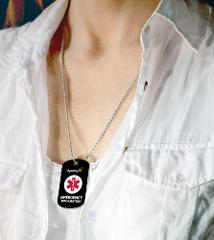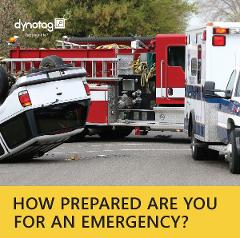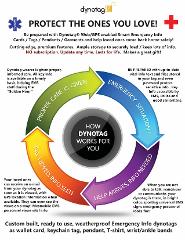 SuperAlert ID Pendant - Steel w. Chain and Lifetime DynoIQ™ Service.
There is a newer version of this product: Anodized Aluminum Pendants.
Our new Anodized Aluminum Pendants are tough, more comfortable to wear, can be worn continuously, and better resist long term corrosion due to sweat, detergents, seawater and other chemical factors.
These new pendants are available in multiple colors, click the color of interest below to explore:
We strongly recommend you consider one of these improved offerings for new purchases or warranty replacements.
A pendant Medical ID tag displaying your key emergency information.
The tag is stainless steel. Chain is stainless steel ballchain. The tag can be continuously worn on your person.
You enter your emergency information into the tag and update as you need. By default, the tag is password protected, which you can adjust to fit your needs.
Various sample information templates are provided to get you going. You can start simple and add more information over time.