SuperTagID-Home
Smart Luggage and Property Tags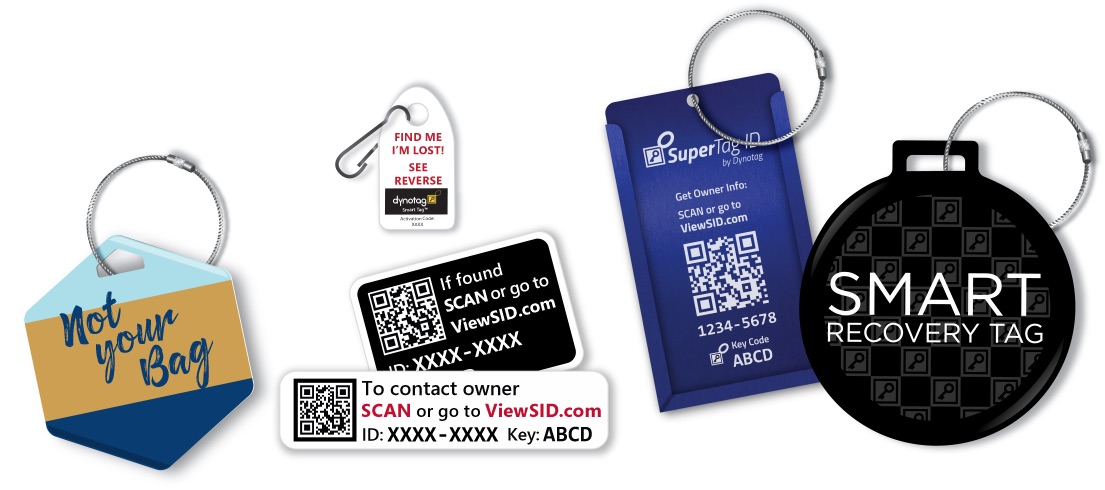 Enables Secure Access to your Contact info Using Any SmartPhone or Computer!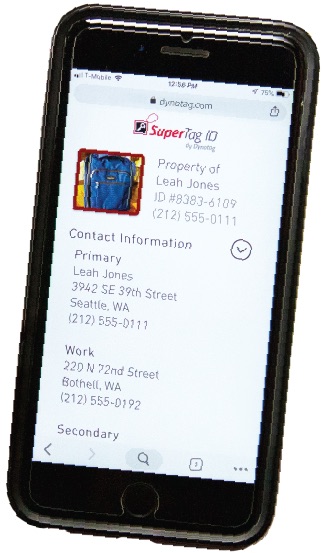 See How It works!
---
Make it easy for people to return your lost items – without displaying your personal information in public where it is vulnerable to identity theft.
With a SuperTag ID, someone who finds your luggage or lost property can use their smartphone, tablet or computer to unlock and view your contact info.
It's also a great way to store records for easy retrieval when you need them.
Designed with Property Recovery in mind, the profile includes:
More and better info to recover lost items

Protects your privacy

Easily updated when info changes

Free online record system to store info and images

Lifetime subscription included

Lifetime replacement warranty

Lifetime "Good Samaritan Rewards" included

Does not require any batteries or maintenance
Works worldwide, anyplace with Internet access.

---
What Can You Protect with a SuperTagID?
Anything you don't want to lose...
---
SuperTag IDs come in a variety of tag and sticker sizes for:
Luggage, purses and backpacks

Cell phones, computers and electronics

Athletic gear and equipment

Tools and equipment

Eyeglasses and other items

And more…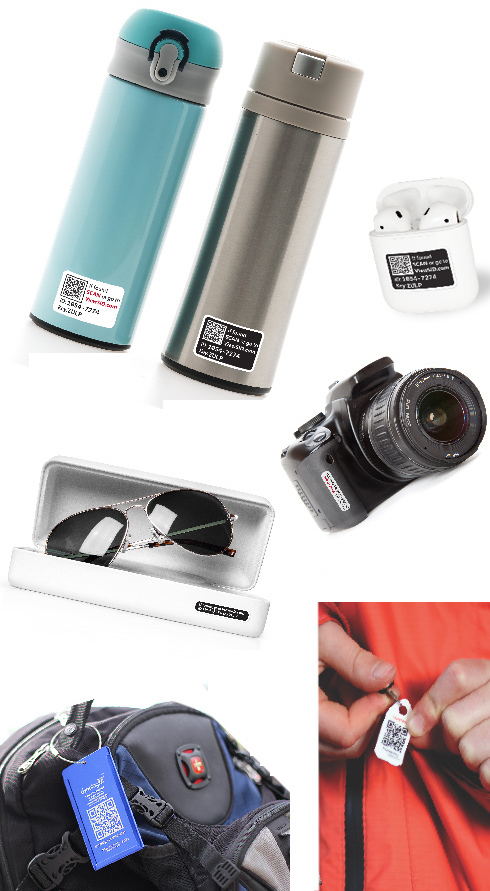 ---
More Smart Ways To Protect Everything You Value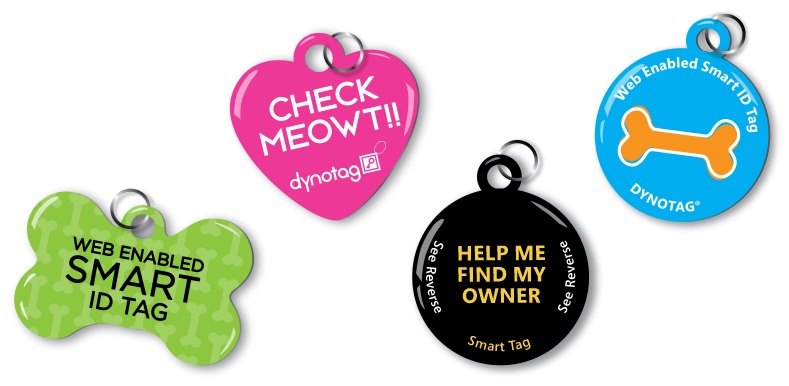 Pets.
Opens a detailed profile on any smartphone, tablet or computer in seconds, helps your pets return home safely. Keeps all licensing and health info ready when needed.

Emergency IDs.
Let first responders open a detailed Emergency Profile on any smartphone, tablet or computer in seconds! Stores allergies, medical conditions, emergency contacts and more...

⌂
Dynotag, Inc.
Seattle, WA
USA
✉︎
info@dynotag.com
About Us
Dynotag has been providing innovative Smart ID solutions for consumers and businesses since 2011.
Satisfaction guaranteed
*. We ship globally.