PRP-LAM-MEGA1
-- MegaTags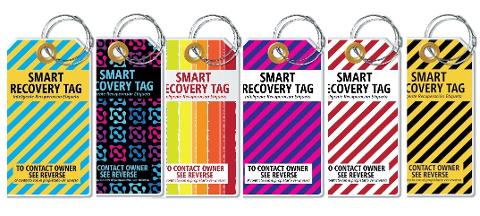 Large Size Laminated MegaTags for Professional Use
Almost as large as a postcard and secured with DOUBLE steel loops, these tags are ready for most demanding conditions and professional applications such as convention equipment cases, stage equipment and exploration sites!
Our synthetic laminated synthetic tags are engineered for strength and lightness. (learn more)
Our PROTAGZ series MEGA tags are engineered for military-grade visibility and extreme toughness. They're as big as a postcard at 84mm x 150mm, made of synthetic triple-layer laminate material and feature a metal grommet for extra resilience.
These tags have a large area that can be written on with a permanent marker for further personalization. We include two braided stainless steel loops with this tag to attach with double the security.

We recommend adding a drop of glue on the screw of the loop to make it permanent.